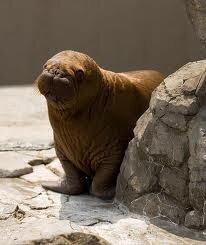 Once upon a time there was a walrus named Snookie. There was also a piranha named Ted.
One day, they went on a trip to Egypt. They went inside the pyramid to look for treasure. It was cold and dark.
Ted proclaimed, "Snookie, get out your flashlight. It's soooo freaky in here!"
Then they were stuck inside a mysterious booby trap. Snookie and Ted screamed for help. "Ahhhh!"
The mummies chased them. Snookie and Ted found a way out of the booby trap. The mummies chased them again and caught Snookie and Ted.
But the mummies took them to a beautiful place where there was treasure inside the pyramid.
The mummies waved goodbye and let them go with the treasure. Snookie and Ted split the treasure and lived happily ever after.
The End