Touring internationally, author and award-winning Storyteller Dianne de Las Casas sizzles on stage with "traditional folklore gone fun!" Audiences don't just listen – they sing, clap, dance, chant, and roar with laughter. Dianne adapts traditional folklore, adding fun audience participation, song, and of course, humor. A dramatic storyteller, she does not stay still! Through the use of character voices, creative movement, and animated facial expressions and gestures, she creates a world of fantasy and enchantment.
Dianne has a magical connection with her young audiences, engaging them in playful dramatization and active involvement in her programs. It is that special connection with her audiences that she cherishes. Dianne says, "I love it when I see the children singing, wiggling and giggling along. Not only does it show that they are engaged and using their imaginations. It demonstrates good old-fashioned fun!"
Storytelling came naturally for Dianne. At nine years old, she often told spooky stories to her younger brother. But it wasn't until she was "grown-up" that she caught the story fever. Dianne says, "I have always loved stories and grew up immersed in books. Since second grade, I knew that I wanted to write books for children. What I didn't know was that storytelling would not only take me there but it was the vehicle through which I would really learn how to 'make' a good story, both orally and eventually, in print." Volunteering as a storyteller on Saturdays at her local library, Dianne fell in love with the art and honed her skills. With the encouragement of Andrea Taylor, the children's librarian, and the support of her family, Dianne began exploring a career as a professional storyteller.
With a father in the military, childhood travels around the world also contributed to shaping her future as an author and storyteller. Dianne lived in the Philippines, Hawaii, Spain and traveled across Europe and the United States. Her varied cultural experiences nourished her imagination, and she continues to draw on that knowledge, adding depth and richness to her tales. Always an avid reader, de Las Casas often spent her time living within the pages of a book. Her favorite books were a series called My Bookhouse, a treasury of stories from around the world. This love of children's literature was fostered at an early age, a love Dianne continues to carry with her and a love she aspires to instill in today's children.
When Dianne entered junior high school, her life changed when she entered the classroom of a very special English teacher, Karleen Good. "In my 7th grade English class, Mrs. Good did something extraordinary. She read out loud, nearly every day. Language took on a whole new meaning for me and became an intrinsic part of me. I fell in love with words both on paper and in the air." Over the years, Dianne and Mrs. Good kept in touch and her book, Scared Silly: 25 Tales to Tickle and Thrill was dedicated to this very special teacher.
Dianne's work as an author and storyteller centers around the importance of literacy and "Together Time," grown-ups spending time with children. Parents, teachers and librarians have a special place in Dianne's heart and her work reflects this. "Grown-ups are role models for children. It is from us – parents, teachers, librarians and other community members – that children learn. It indeed takes 'a village to raise a child.' We should all think of ourselves as a team, working together to help our children succeed. When a child reads, he can construct his own future and a better future for generations to come."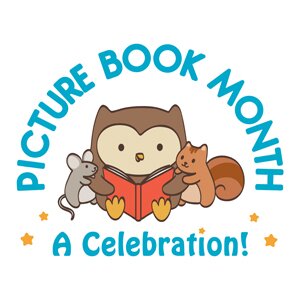 She is an enthusiastic advocate of literacy which led her to create Picture Book Month, an international celebration of the print picture book during the month of November. She believes in the transformational power of the arts in education and feels that imagination is the elixir that turns the ordinary into extraordinary. Dianne de Las Casas continues to make the story connection with thousands of children, parents, educators and librarians every year, reaching and teaching through the art of stories.