2014 IRA LEADER POET LAUREATE

To celebrate and honor her leadership in the field of literacy, the International Reading Association LEADER SIG has named Dianne de Las Casas the LEADER Poet Laureate for 2014. She was honored at the LEADER reception at the IRA conference in May 2014 in New Orleans. Woo hoo!
CINDERELLAPHANT IS DIANNE'S NEWEST SPARKLY READ!

Dianne de Las Casas' NEWEST book, Cinderellaphant, illustrated by the talented Stefan Jolet, is here! This remixed "furry tail" stars a soon-to-be pachyderm princess, a stepmother and two step-hippos, a fairy godmouse, and a royal roan looking for his "sole mate." This dazzling version of the classic Cinderella will keep readers entertained with clever word play, idioms, and humor-filled illustrations. Come one, come all to the Royal Reading Ball!
DIANNE HAS TWO AR BOOKS!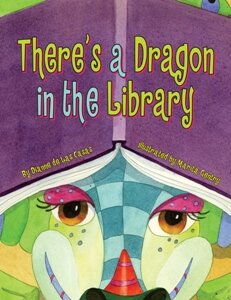 There's a Dragon in the Library and The House That Witchy Built are now AR books! With school in full swing, your students will be taking those AR tests. Be sure to add Dianne's books to your AR library! Happy Tales to You!
BRING DIANNE TO YOUR SCHOOL OR LIBRARY FOR AN AUTHOR VISIT!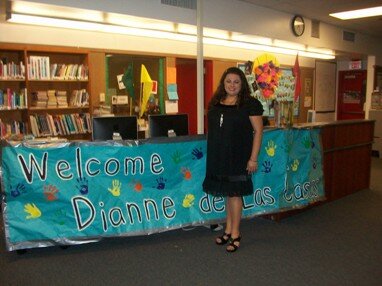 Dianne sizzles on stage with "revved-up storytelling!" Through the use of character voices, creative movement, and animated expressions, she wows audiences with lively presentations of her books. Dianne is available for day visits and block booking. Click here for more information.
LOOK AROUND!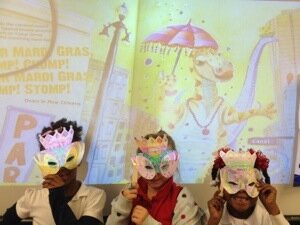 Thank you for visiting! Please take a look around. There are great accompanying activities for each of my children's books. You will also find storytelling games, literacy activities, and family together time activities. There's tons of fun for everyone!
NOVEMBER IS PICTURE BOOK MONTH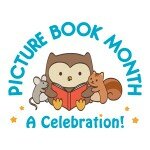 Dianne de Las Casas is the founder of Picture Book Month. During the month of November, picture books are celebrated around the world! Be sure to visit Picture Book Month to read essays on the importance of picture books by literacy luminaries.The 2014 Picture Book Month Champions are Chris Barton, Aaron Becker, Kelly Bingham , Sophie Blackall, Arree Chung, Anna Dewdney, Johnette Downing, Ame Dyckman, Jill Esbaum, Carolyn Flores, Lupe Ruiz-Flores, Robin Preiss Glasser, Deborah Heiligman, Marla Frazee, Stefan Jolet, Kathleen Krull, Rene Colato Lainez, Loreen Leedy, Betsy Lewin, Ted Lewin, Brian Lies, Kelly J. Light, Debbie Ridpath Ohi, Alexis O'Neill, Sandra Markle, Ann Whitford Paul, Aaron Reynolds, Judy Schachner, Linda Joy Singleton, and David Schwartz.
November is Picture Book Month! Read * Share * Celebrate!
CHECK OUT KID CHEF ELIANA!
Dianne's 14-year-old daughter, Kid Chef Eliana, is an award-winning chef, cookbook author, and radio show host. Visit her website at KidChefEliana.com. Catch her on Twitter too: @KidChefEliana