NEW! CAPTAIN DEADEYE: THE BULLY SHARK, A CHAPTER BOOK!
Dianne de Las Casas' NEWEST book co-authored with John Couret is Captain Deadeye: The Bully Shark, illustrated by the talented Stefan Jolet. It is coming soon as part of an anti-bully pirate chapter book series! John is bullied at school by a boy named Shark. Because of John's lazy eye, Shark gives him the nickname "Deadeye John." To cheer him up, John's mom sends him on a treasure hunt, where he finds a chest full of goodies. He reaches inside and pulls out an eye patch and a pirate hat. He becomes "Captain Deadeye, Master of the Seven Seas." Through his pirate adventures battling a raging storm; facing his nemesis, Captain Blackheart; and confronting a monstrous bull shark, he finds the courage to stand up to his real-life bully at school.
ANTI-BULLY AUTHOR VISITS BY DIANNE DE LAS CASAS & JOHN COURET
Because of their own personal experiences with being bullied, Authors Dianne de Las Casas and John Couret are passionate about bringing awareness to the issue of bullying, helping students cope, and providing solutions to this pervasive problem. John was teased as a child because of his lazy eyes and called "Deadeye John." Dianne was teased as a child because of third-degree burn scars covering a large portion of her body. In their anti-bully book series, a cast of cool characters (Captain Deadeye, Scarlet, and Buccaneer Bracey) go on swashbuckling adventures across the seven seas and find the courage to face their real-life bullies, creating positive change within their own communities. In their fun, powerful, and interactive author visit program for grades K-6, students learn how to be "Masters of the 7 Cs" and become "Life Savers." So join John and Dianne in their national campaign to Stand up! Stand Out! and Stop Bullying! Visit CaptainDeadeye.com for more information.
SPOOKTACULAR TALES: 25 JUST SCARY ENOUGH STORIES

Dianne's book, Spooktacular Tales: 25 Just Scary Enough Stories, illustrated by her daughter, Soleil Lisette, is available now! Filled with tips and tricks on how to tell spooky stories, this compendium has 25 just scary enough tales perfect for the classroom, the library, or the campfire. Order now!
DIANNE HAS TWO AR BOOKS!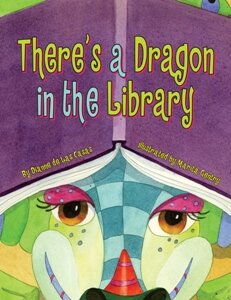 There's a Dragon in the Library and The House That Witchy Built are now AR books! With school in full swing, your students will be taking those AR tests. Be sure to add Dianne's books to your AR library! Happy Tales to You!
BRING DIANNE TO YOUR SCHOOL OR LIBRARY FOR AN AUTHOR VISIT!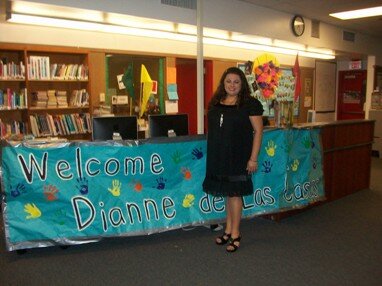 Dianne sizzles on stage with "revved-up storytelling!" Through the use of character voices, creative movement, and animated expressions, she wows audiences with lively presentations of her books. Dianne is available for day visits and block booking. Click here for more information.
LOOK AROUND!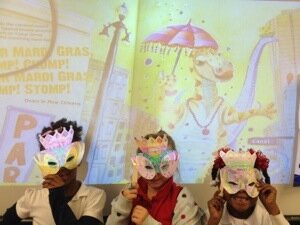 Thank you for visiting! Please take a look around. There are great accompanying activities for each of my children's books. You will also find storytelling games, literacy activities, and family together time activities. There's tons of fun for everyone!
NOVEMBER IS PICTURE BOOK MONTH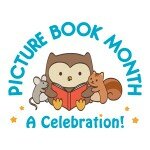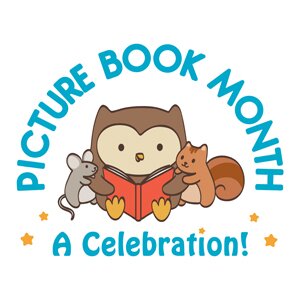 Dianne de Las Casas is the founder of Picture Book Month. During the month of November, picture books are celebrated around the world! Be sure to visit Picture Book Month to read essays on the importance of picture books by literacy luminaries.
November is Picture Book Month! Read * Share * Celebrate!
CONGRATULATIONS KID CHEF ELIANA!
Dianne's 16-year-old daughter, Kid Chef Eliana, is an award-winning chef, cookbook author, and personality. She is the Food Network Chopped Teen Grand Champion! Visit her website at KidChefEliana.com. Catch her on Twitter too: @KidChefEliana